Best Things to Do in Otsu #5
Create, eat, and walk. Spend a day in a town of Japanese sweets.
An ideal country town with a love for Japanese sweets and the charms of the primal scenery of Japan.
About 20 minutes by car from Ishiyama Station, amid the mountains south of Setagawa River, is Sunainosato.
Kanou Shoujuan, one of the sweetshops typical of Shiga, is a flagship shop rich in nature.
It was built on a small mountain that was once a small hamlet.
You'll find a range of facilities on expansive grounds over 20 hectares in size including sweetshops, tea shops, restaurants, bakery cafes, tearooms, plum forests, pottery workshops, kilns, paper-making workshops, plant shops handling mountain grasses, and trails.
Plans to satisfy your intellectual curiosity are available, such as Japanese sweets cooking classes taught by skilled craftspeople and tea ceremonies where you can enjoy matcha tea while appreciating the gardens.
Spend a luxurious time in a sensory experience of the four seasons and culture as you relax your spirit among the grasses, trees, and flowers. It's a place to leisurely spend a full day.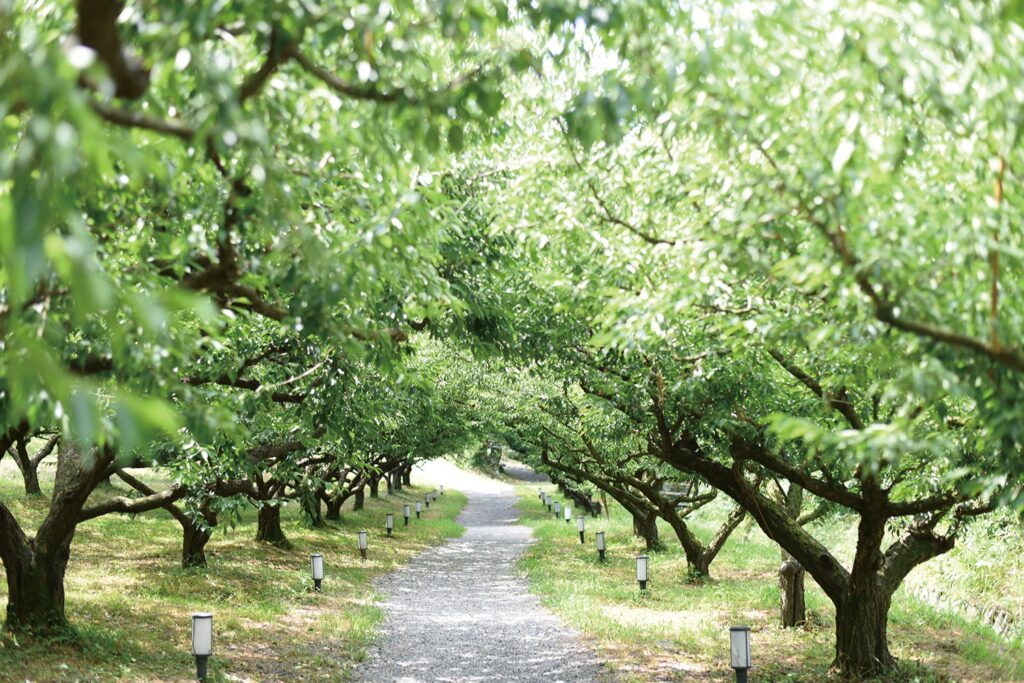 Feel
About 1,000 joshuhaku plum trees bloom in the spring and bear fruit at the end of the rainy season. Stroll through a tunnel of plum trees and feel the four seasons in the scent of the breeze.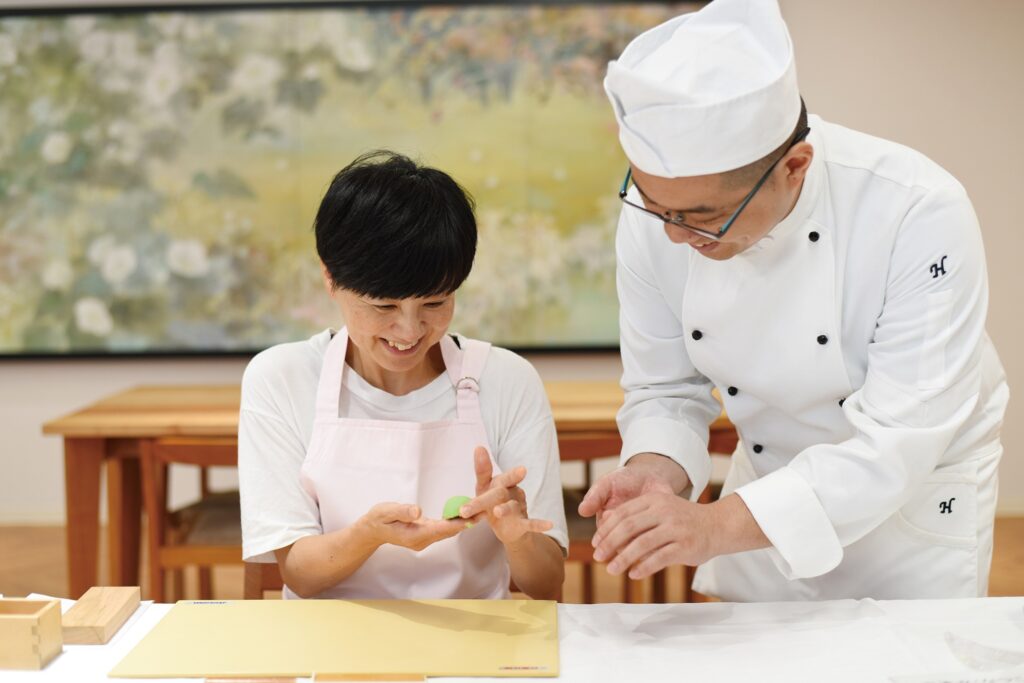 Learn
Experience the heart of traditional Japan by participating in a Japanese sweets cooking class, patiently taught by a veteran craftsperson.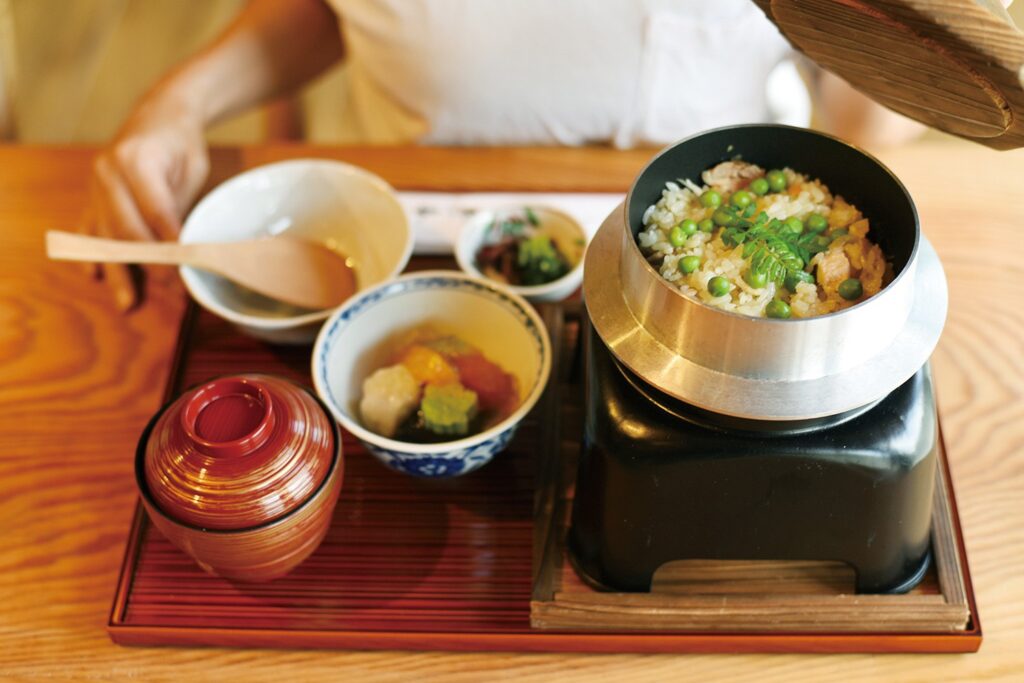 Eat
Take in the bounty of nature at restaurants inside the grounds, through healthy meals made with ingredients from within Shiga.
Four free shuttle buses run every day from the North Exit of Ishiyama Station to Sunainosato.
INFORMATION