Best Things to Do in Otsu #1
6:30 a.m. Meditation at a World Heritage Site temple.
Forget the stress of everyday life and unwind during blissful morning hours.
Hieizan Enryakuji Temple, the origin of Japanese Buddhism, was founded by the monk Saicho 1,200 years ago.
It was registered as a World Heritage Site in 1994. Only those lodging at the mountain can observe the religious services held every day in Konponchu-do Hall and the main hall, which is a national treasure.
The bright sunlight streaming through the trees on clear mornings, and the dreamlike fog evoking an ink painting on drizzling mornings, create an extraordinary space within the temple grounds.
The doors to Konponchu-do Hall close at 6:30 a.m. and meditation begins. During the practice, the point is to focus one's awareness only on the moment.
Try a comforting meditative sensation, synchronized to your breath and the recitation of sutras that resounds through the hall. It's a moment in which you'll experience Hieizan Enryakuji Temple as a sacred spot infused with energy. Your small encounter with religious austerities may introduce you to a new you.
How to spend the morning at Mount Hiei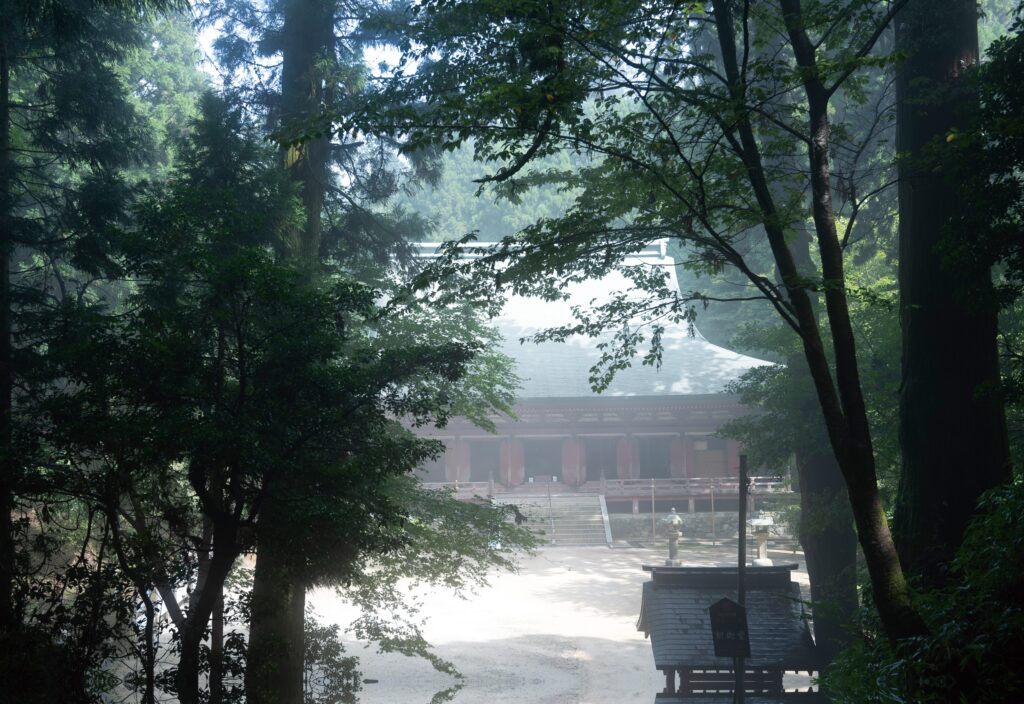 5:30 Wake up (Enryakuji Kaikan)

See Lake Biwa sparkling in the sun from your room.

6:30 Take part in morning services (7:00 from December to February)

Head to Konponchu-do Hall a bit before the start of religious services. After a recitation of sutras lasting about 20 minutes, participants can listen to a talk on Buddhist teachings for about 10 minutes.

7:30 Vegetarian breakfast (Enryakuji Kaikan)

A breakfast with mild tastes, centered on foods from Omi.

8:30 Walk in the Mount Hiei East Pagoda district

Spend a relaxing time in the morning, when few tourists are about.
The Immortal Light of Buddhism in Konponchu-do Hall has shone upon the temple's deity without rest, since it was lit by the monk Saicho 1,200 years ago.
INFORMATION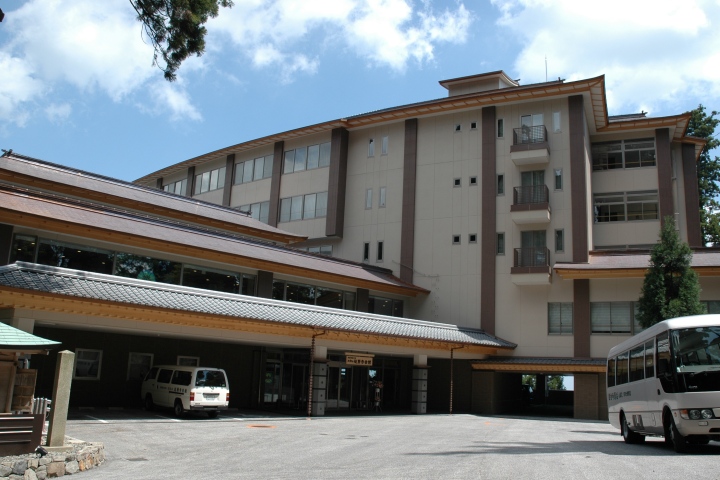 ■ 1) Enryaku-ji Kaikan Ryokan Inn
Address
4220 Sakamoto Hon-machi, Otsu City
Parking
200 regular-sized cars, 50 large buses
Price
1 night, 2 meals: Beginning at 12,400 yen
*Prices may change depending on the day of the week and the season
Capacity
58 rooms, Capacity of 250
URL
http://syukubo.jp/