Best Things to Do in Otsu #2
Head out to meet the endless blue.
You'll be moved by the landscape, where the vast sky blends into the lake.
Just 4 minutes by ropeway. Passing through the clouds, you will swiftly arrive at an altitude of 1,100 meters at the summit of Mount Uchimi, .
Here a terrace, THE MAIN, looks out over the dynamic mountain ridge and the majestic sight of Lake Biwa situated beyond.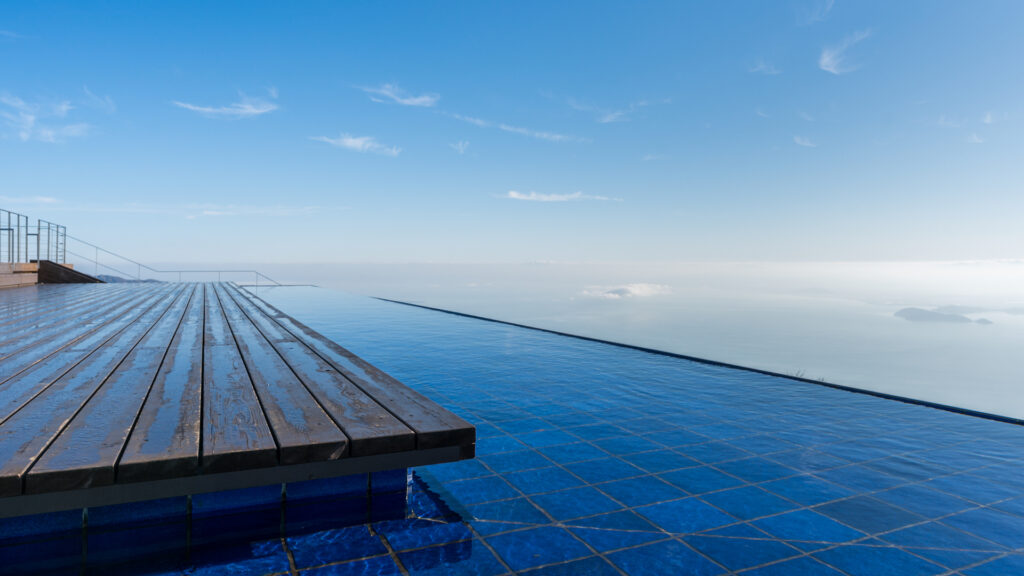 This enveloping scene of blue that spreads before your eyes is popular as a photogenic spot and a place for the social media posts essential to travel today.
The supreme luxury is the two-person premium seat after arriving by lift at the summit of Mount Horai. Spend a most romantic time relaxing in this airborne private sofa. If you want to get some exercise instead of riding the lift, the one-way hike of 30 to 40 minutes is recommended.
Thrilling activities that children and adults alike can easily enjoy.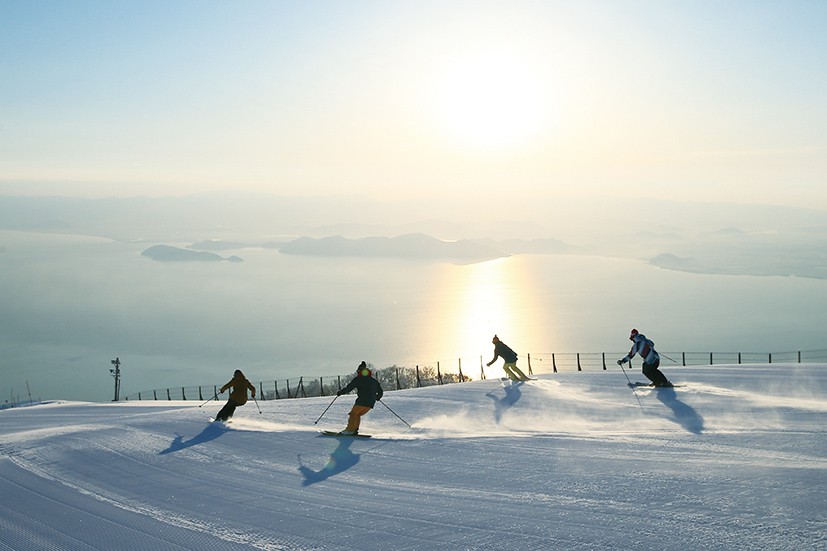 Outdoor lovers can enjoy activities that take advantage of the 1,100-meter-high location. Feel as if you're really flying while hanging from the Zip-line or clearing stages 5 meters above the ground on the Skywalker. In winter, you can also enjoy skiing.
A cafe that peers down at the clouds, with local gourmet offerings.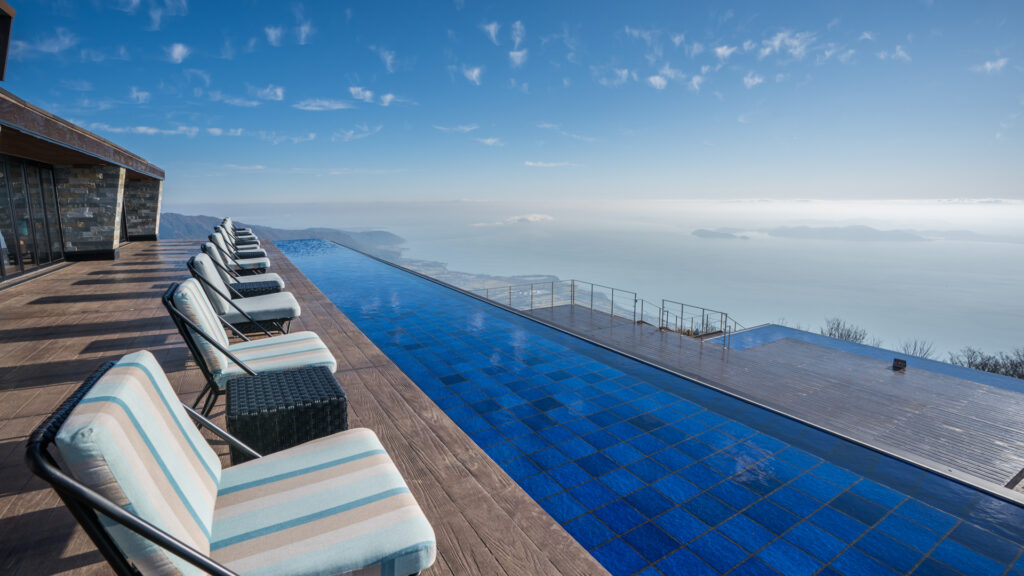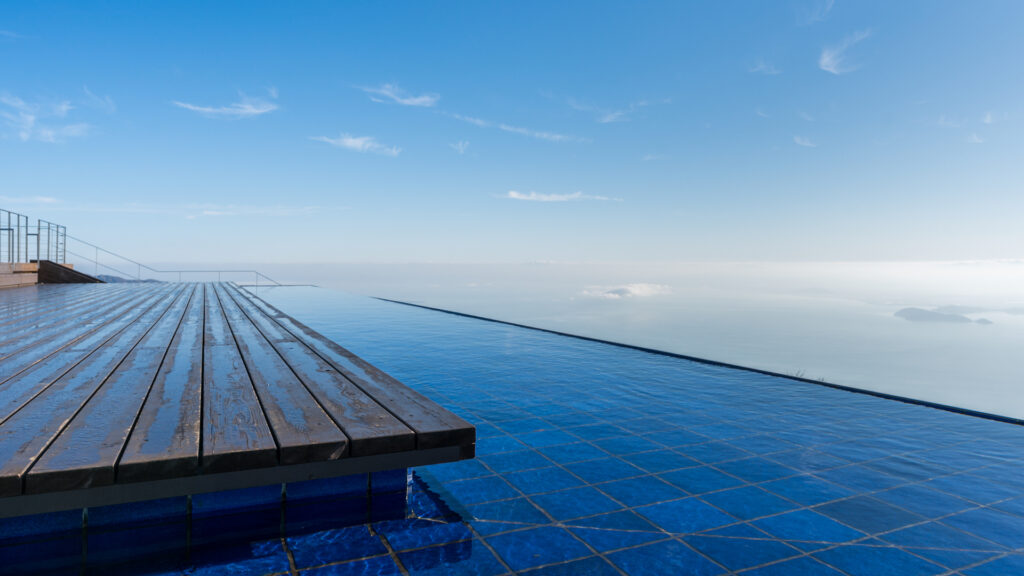 Five locations in the terrace area offer refreshments (cafe, buffet, food and drink stands). You'll find a different view and unique menu at each. There are plenty of local gourmet selections (subject to change with the season), including red shiso from Hira, Omi tea, Omi Japanese black tea, gelato made with milk from local pastures, and beautiful blue terrace soda.
Visibility may be poor at the summit even when the foot of the mountain is clear. Check the weather on the website or the live camera at the ropeway entrance.
INFORMATION