Trip Ideas #South01
Tour of temples and shrines along the Setagawa River with a cruise route
Southern/Ishiyama / Seta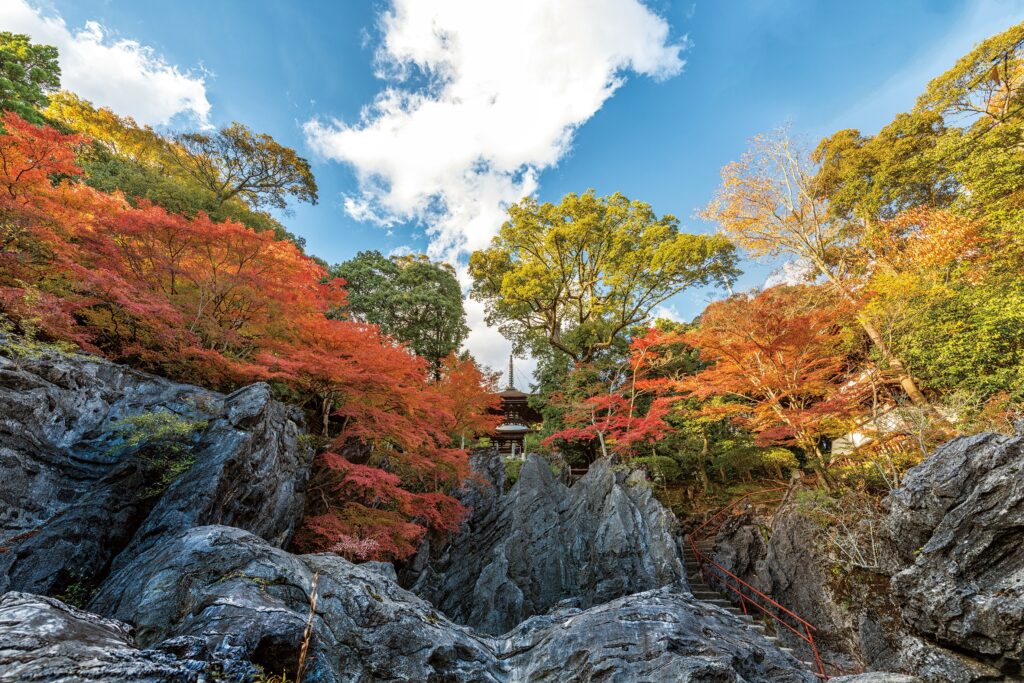 A zone of river and greenery, with the elegance of antiquity.
A tourism highlight in the area is Ishiyamadera Temple, which is connected to Murasaki Shikibu. Attractions of this famous temple include seasonal flowers and trees, and magnificent, oddly-shaped boulders of wollastonite, a mineral in which power is said to reside. Immediately adjacent is the Setagawa River. It is the only river that flows from Lake Biwa.
Here you can spend time as you please, sightseeing on a river cruise, experiencing rowboats, strolling along the Sekisho no Michi walkway, and more. Try the gourmet selections beloved of local residents for lunch or dinner in front of Seta Station and Ishiyama Station, a noted area packed with cafes and restaurants.
Approx. time required

4-5 hours
Key points
of traveling

・Easy access to Ishiyamadera Temple by bus from JR Ishiyama Station or by Keihan Ishiyama Main Line.
・Travel by car is convenient for visiting shrines and temples with parking lots or touring facilities in a single day.
・Bicycling paths are available along the Setagawa River. Cycle rental is also recommended.
Stroll through the beautiful green shrine precincts.
A popular spot among women of letters in the Heian Period (794-1185). According to legend, it is the place where Murasaki Shikibu started writing The Tale of Genji.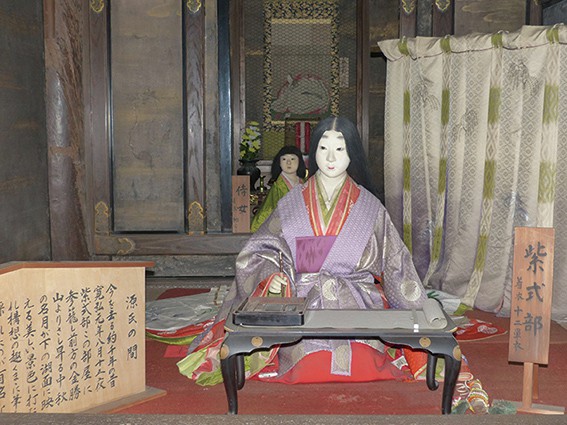 ■ Ishiyamadera Temple

| | |
| --- | --- |
| Address | 1-1-1 Ishiyama, Otsu City, Shiga Prefecture |
| Parking | 140 spaces for normal-size vehicles and limited spaces for large vehicles (w/a surcharge) |
| Business Hours | 8:00 a.m. - 4:30 p.m. |
| Closed on | No scheduled holidays |
| Price | 600 yen (500 yen for groups of more than 30 people) |
| URL | https://www.ishiyamadera.or.jp/en |
Transit time: 3 min. by foot
02
Shijimi Kamameshi Koshu
A standard gourmet selection in temple towns.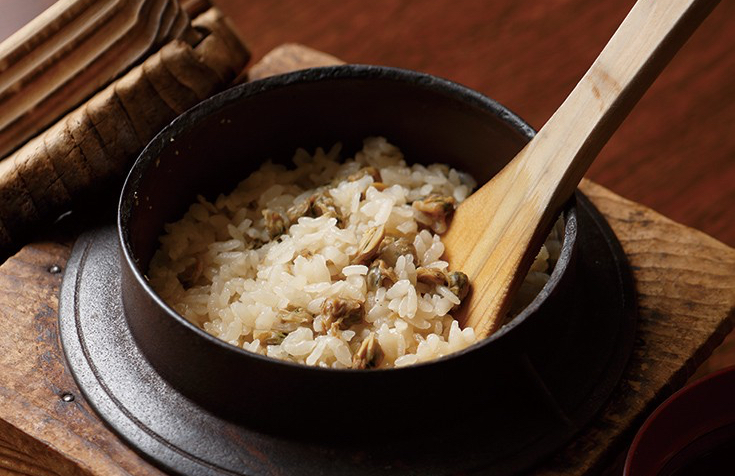 ■ Shijimi Kamameshi Koshu

| | |
| --- | --- |
| Business Hours | 10:00 a.m. - 5:00 p.m. |
| Closed on | Irregular closing days |
| Contact | TEL: +81-77-537-0127 |
Transit time: 3 min. by foot
03
Seta River, Lake Biwa River Cruise
Lake Biwa - Setagawa River cruise.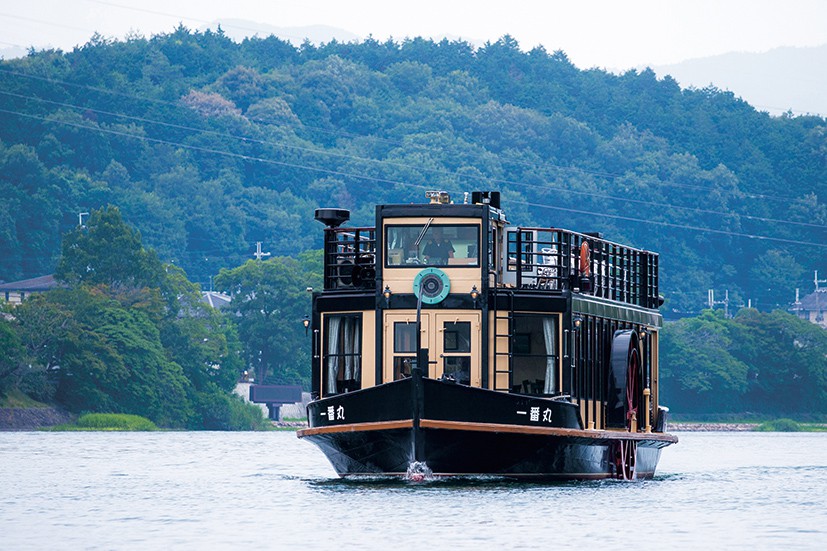 ■ Seta River Lake Biwa River Cruise
Address
Ishiyamadera Temple (Ishiyamadera Port), Otsu City
Parking
Approx. 3 min walk from Ishiyamadera Sightseeing Parking Lot (Paid parking)
Business Hours
Reception: 9:30 a.m. - 3:10 p.m.
Closed on
No regular closing day (Only operates on Saturdays, Sundays, and national holidays)
Price
Adults: 1,300 yen
Children (Elementary school age): 700 yen
Capacity
100 people
Reservation
Reservations are required only for groups of 15 or more.
URL
http://www.lakewest.jp/
Transit time: 40 min. by boat・13min. by foot
04
Seta no Karahashi Bridge
A famous bridge with a historical atmosphere.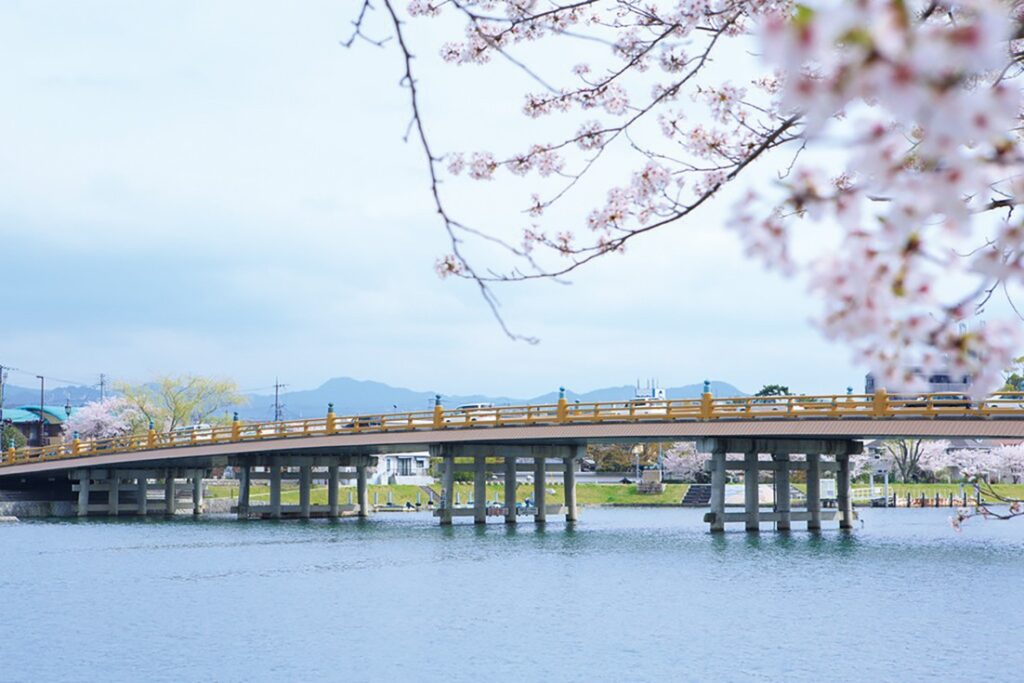 ■ Seta no Karahashi Bridge

| | |
| --- | --- |
| Address | From Karahashi-cho, Otsu City, to Seta 1 Cho-me |
Transit time: 10 min. by foot
Visit the greatest shrine in Omi.
Yamato Takeru, a hero figure in Japanese mythology, is enshrined here.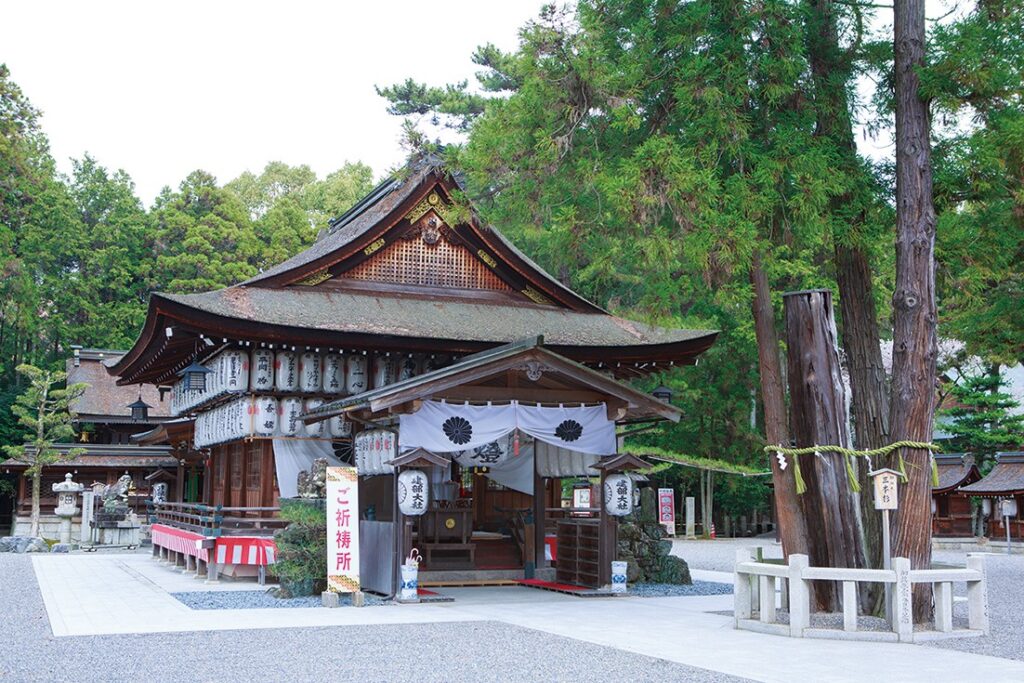 ■ Takebe Taisha Shrine
Address
1-16-1 Jinryo, Otsu City, Shiga Prefecture
Parking
60 cars, 10 large vehicles
Business Hours
9:00 a.m. - 4:00 p.m. (Treasure Hall)
Price
Free within the shrine grounds
*200 yen viewing fee for the Treasure Hall (Reservation required)
URL
http://takebetaisha.jp/