Trip Ideas #Central01
A temple and shrine tour route for an experience of olden times
Central/Otsukyo / Hamaotsu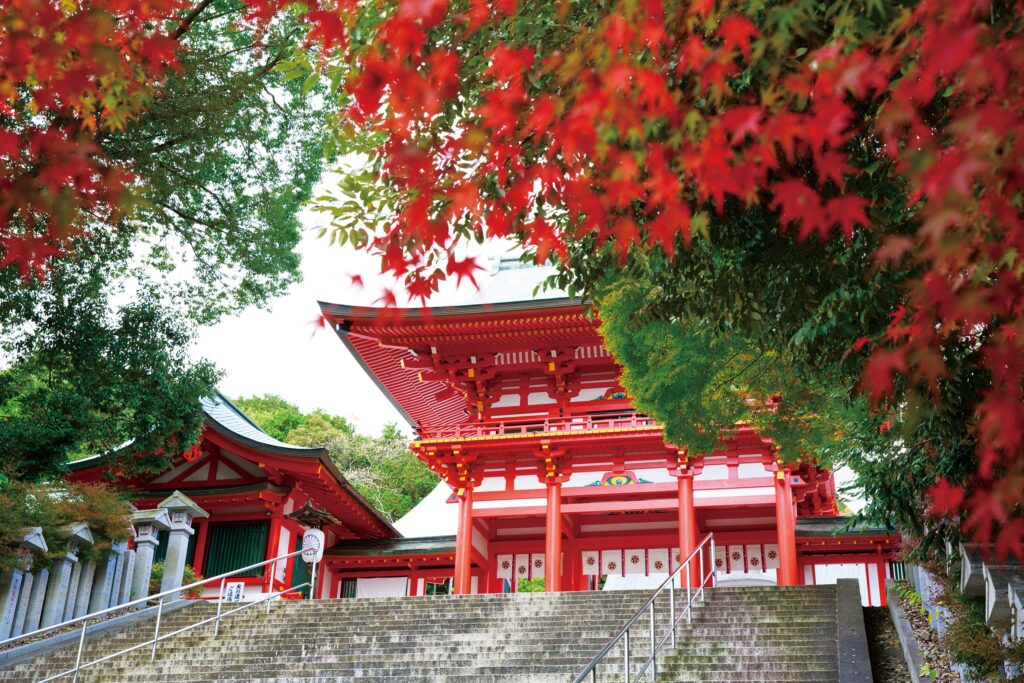 There are many historical stories in Otsu.
These are the remains of Otsukyo, the capital to which Emperor Tenji moved from Asuka in 667. The area offers a view of the diversity of Otsu including Omi Jingu Shrine, Miidera Temple dedicated to Emperor Tenji, the Otsu Festival Archives Hall, and Otsumatsuri Hikiyama Exhibition Pavilion.
Traveling back through history along the Old Tokaido Road, you'll find Otsuhyaku-cho, an area which takes its name from the over 100 neighborhoods that flourished during the mid-Edo period, as well as Lake Biwa Canal, a symbol of Meiji Period (1868-1912) development.
Be sure to get a taste of the retro atmosphere of the neighborhood, where trains run in the streets, and take in the view of the lake shore from the cruise boat, Michigan.
Approx. time required

4-5 hours
Key points
of traveling

・Enjoy the retro atmosphere of the town scenery while traveling by Keihan Railway.
・Traveling on foot in this area, where shopping streets and old historic stores remain, is recommended.
・The distance from Hamaotsu to Omi Jingu Shrine is about 3 km. Consider renting a bicycle if there's time.
History of karuta and clocks.
There is a festival associated with the Anniversary of Time (June 10th), from a legend in which Emperor Tenji, who is venerated in the shrine, learned the time from a water clock.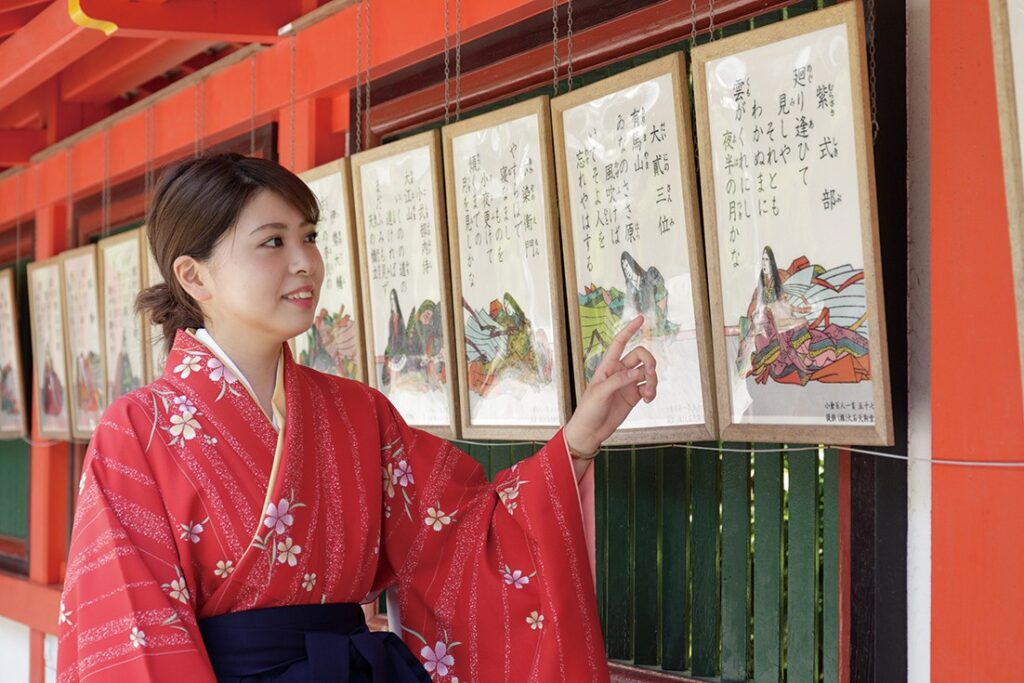 ■ Omi Jingu Shrine
Address
1-1 Jingu-cho, Otsu City
Parking
150 cars, several large vehicles
*Paid parking only from the night of December 31st to January 5th (Cars 500 yen)
Business Hours
9:00 a.m. - 4:30 p.m. (Clock Museum opens at 9:30 a.m.)
Closed on
No regular closing days (Clock Museum is closed on Mondays *Excludes National Holidays)
Price
Clock Museum Entrance Fee 300 yen
*9:30 a.m. - 4:30 p.m. Closed on Mondays except when Mondays are National Holidays
URL
http://oumijingu.org/
A famous spot for cherry trees, rich in nature.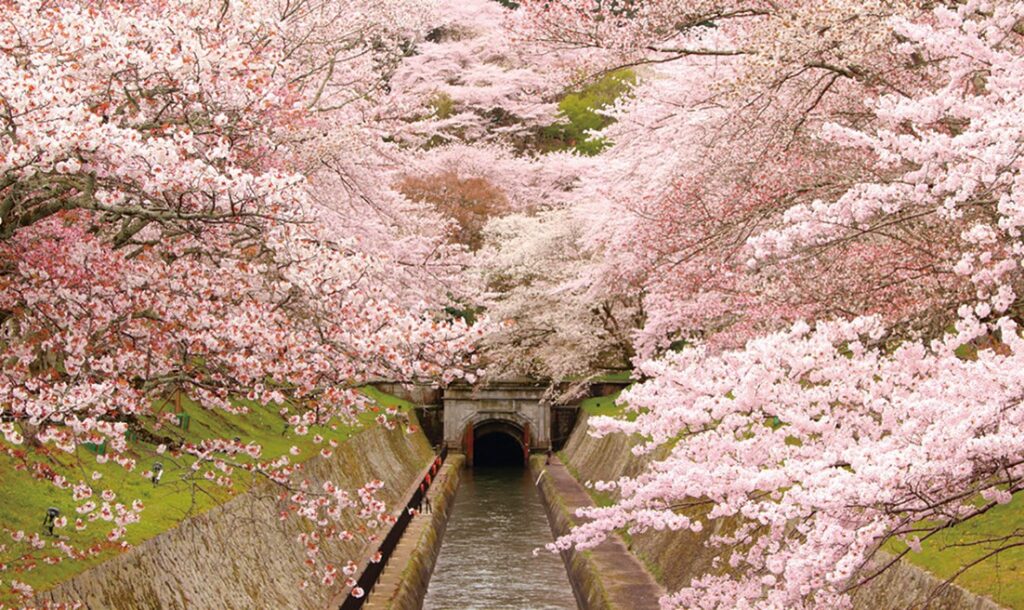 ■ The Lake Biwa Canal

| | |
| --- | --- |
| Address | Otsu Kannonji Miidera cho |
Transit time: 7 min. by foot
03
Miidera Temple (Onjoji Temple)
To the storehouse of national treasures and important cultural properties.
The giant bell said to have been dragged by the warrior monk Benkei is a must-see.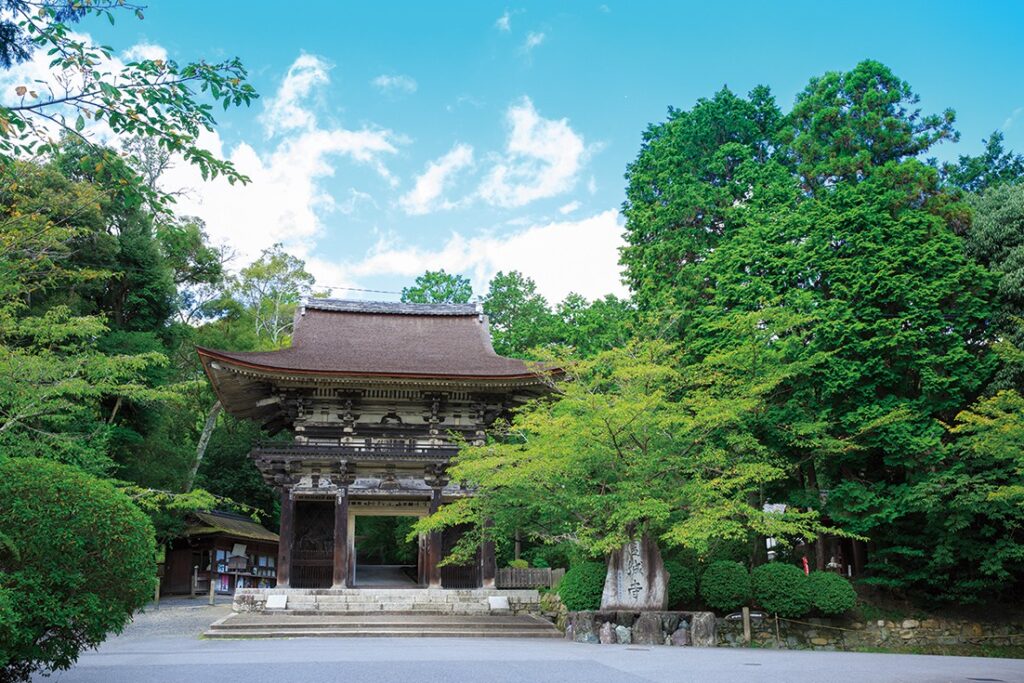 ■ Onjo-ji Temple (Mii-dera Temple)

| | |
| --- | --- |
| Address | 246 Onjoji-cho, Otsu City |
| Parking | 350 cars, 30 large vehicles (Fee required) |
| Business Hours | 8:00 a.m. - 5:00 p.m. |
| Price | Adults 600 yen (550 yen for groups of 30 or more) |
| URL | http://www.shiga-miidera.or.jp/translation/eng.html |
Transit time: 10 min. by foot
04
The Otsu-e Painting Shop
Souvenirs of Shukuba-Cho.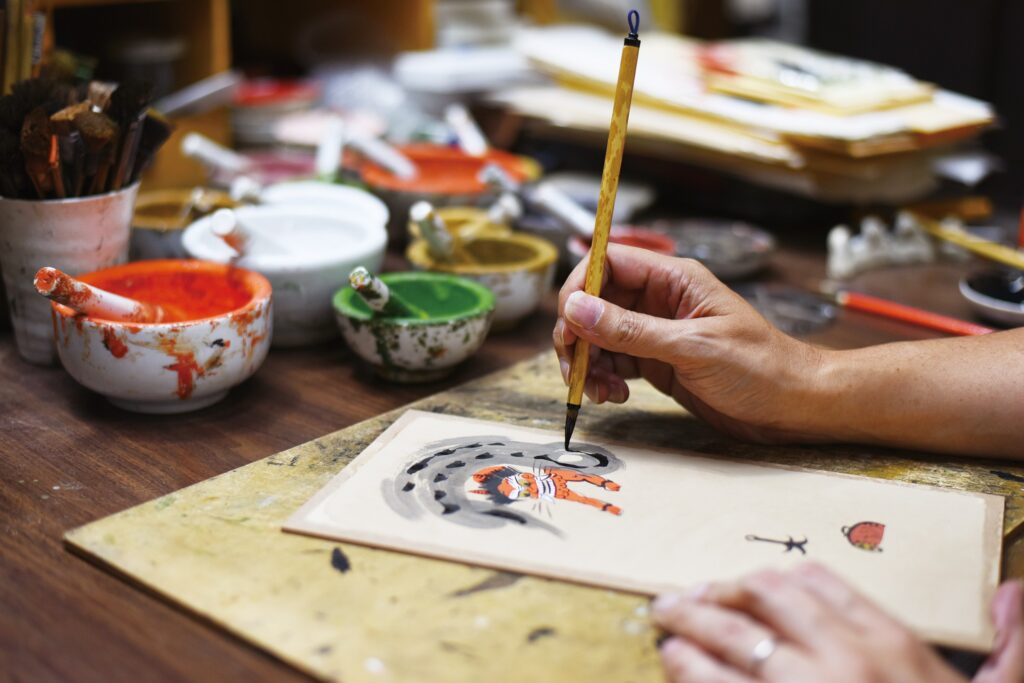 ■ The Otsu-e Painting Shop

| | |
| --- | --- |
| Address | 3-38 Miidera-cho, Otsu City, Shiga Prefecture |
| Parking | 1 car |
| Business Hours | 10:00 a.m. - 5:00 p.m. |
| Closed on | First and Third Sundays |
| URL | http://www.otsue.jp/ |
Transit time: 10 min. by foot
05
Miidera Chikara Mochi Honke
Famous sweets connected to Miidera Temple.
These mochi rice cakes are named after the superhuman strength of Benkei.
These famous sweets of Otsu are made with plenty of syrup on small mochi cakes, sprinkled with kinako powder from green soybeans.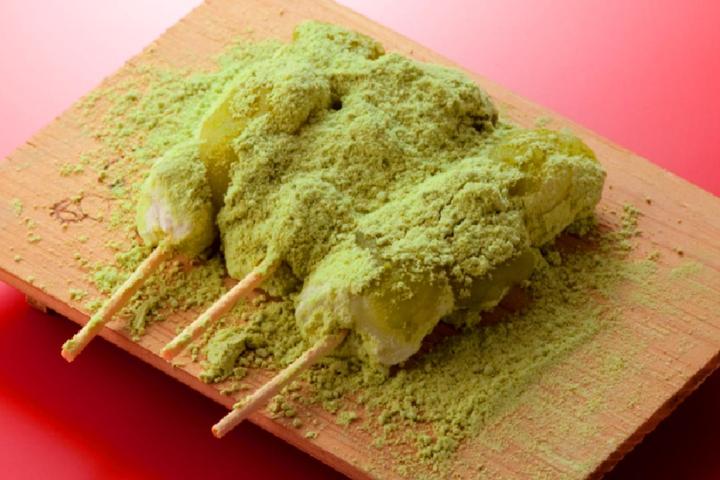 ■ Mii-dera Chikaramochi main store
Address
2 Cho-me 1-30, Hamaotsu, Otsu City, Shiga Prefecture
Business Hours
7:00 a.m. - 7:00 p.m.
Closed on
No scheduled holidays
Price
Mii-dera Chikaramochi - 315 yen (3 pieces)
Mugirakugan Kotokeshiki - 735 yen (10 pieces)
Otsu Kotobukihama - 735 yen (34 pieces)