Trip Ideas #North02
Full Walking Route
Northern Area/Mount Hiei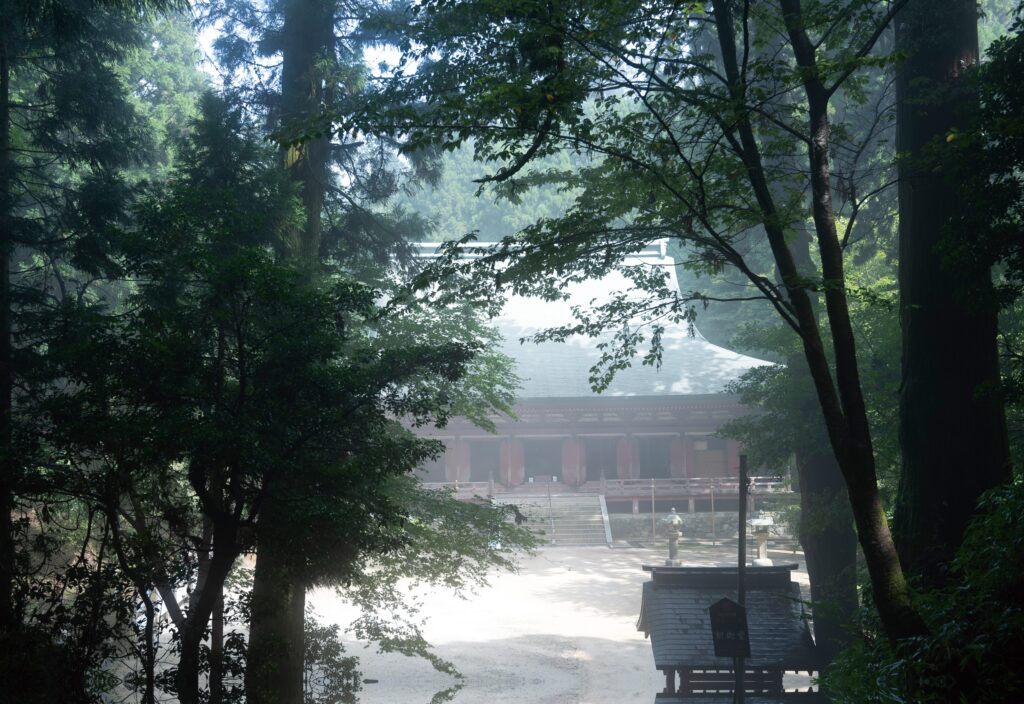 A sacred spot in the air, where the mountain as a whole becomes a temple.
Hieizan Enryakuji Temple is a collective name for about 150 monuments and halls.
It is composed of three districts: East Pagoda, which holds the easily accessible main Konponchu-do Hall that is the site of worship; West Pagoda, with its solemn atmosphere and the mausoleum of Saicho; and Yokawa, an area embraced by a quietude that is exceptional even within the mountains. Many priests practicing religious austerities stay here where a dignified air surrounds the temple that blends in with nature.
Travel within the mountains is possible by shuttle bus, with the view overlooking Lake Biwa as one of the attractions. The East Pagoda district also holds Enryakuji Kaikan, where you can experience vegetarian cuisine and a meditation experience.
The tour of 12 goshuin (shrine/temple seal) locations is also popular.
Approx. time required

7-8 hours
Key points
of traveling

・Use the Sakamoto Cableway on the Otsu side or the Eizan Cable/Ropeway on the Kyoto side
・Access by car from the Hieizan/Okuhiei Drive Way
・Those with the time and stamina can hike along the pedestrian walkway
The central area of Mount Hiei including Konponchu-do Hall.
An area centered on the main Konponchu-do Hall, with an inner sanctum three meters lower that allows worship at the eye level of the principal deity.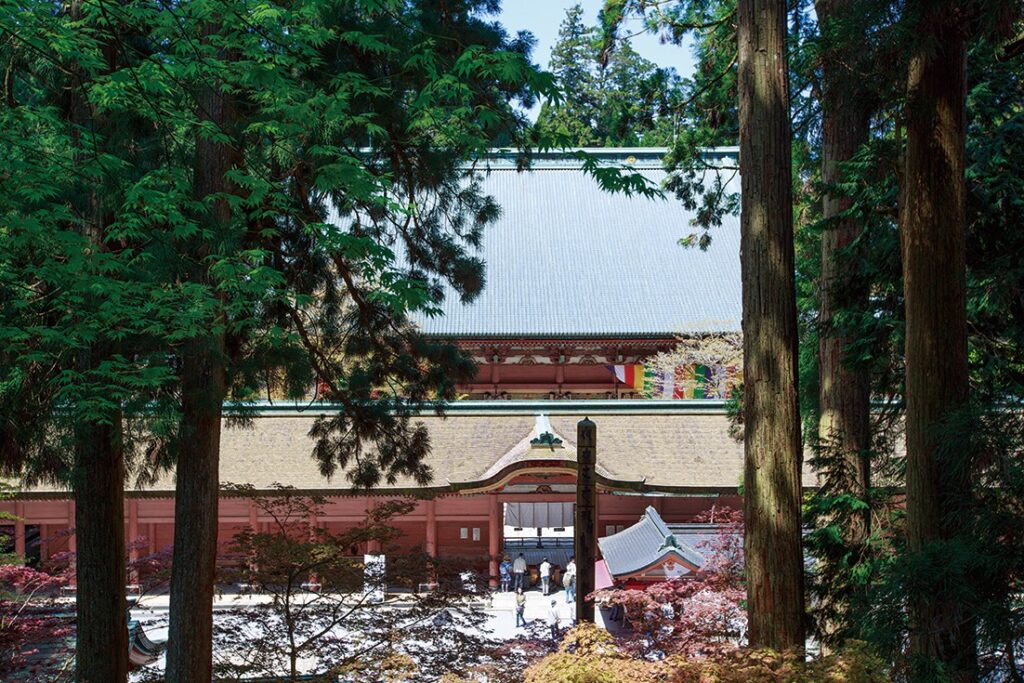 Transit time: 30 min. by foot
The Ninai-do Hall, where the legends of Benkei remain, is a highlight. The monk Benkei, known for his amazing strength, used a roofed passageway as a balance to carry two temple halls according to the legend of Ninai-do Hall.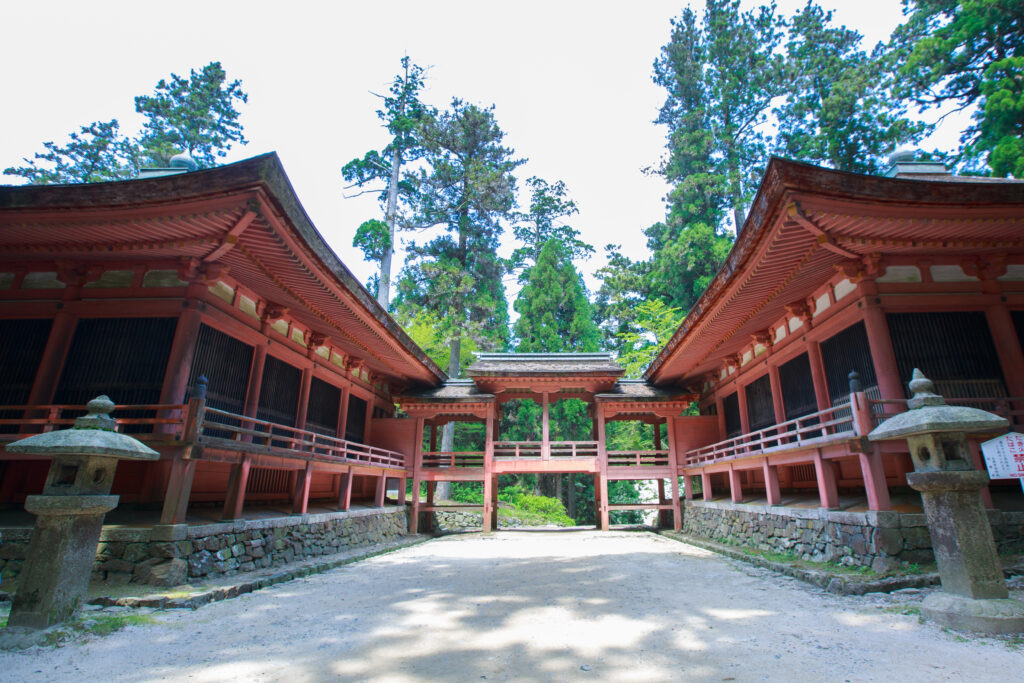 Transit time: 5 min. by bus
03
Hieizanminemichi Restaurant
A restaurant with a magnificent view of Lake Biwa.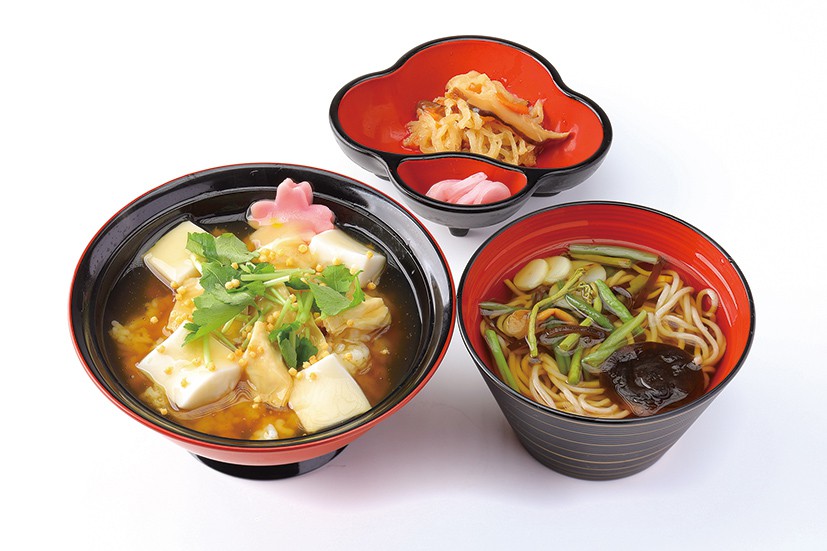 ■ Hieizanminemichi Restaurant

| | |
| --- | --- |
| Address | 4220 Sakamotohonmachi, Otsu City ,Shiga Prefecture, 520-0116 |
| Parking | Available |
| Business Hours | 9:00 a.m. - 5:00 p.m. |
| Closed on | Winter |
| Capacity | 350 guests |
| URL | http://www.hieizan.co.jp |
Transit time: 7 min. by bus
The quiet area where Yokawa Main Hall stands.
The hillside construction of Yokawa Main Hall, which is representative of the area, is a highlight. Also visit Ganzandaishi Hall. It is called the origin of omikuji fortune slips.